Today's guest blogger, Debbie from
reFresh reStyle
, is one seriously talented lady! I "met" her a few months ago when I discovered
THIS POST
and I have been hooked ever since! (you really will want to check out that link, you are going to be blown away!) So...needless to say, I am so happy she is my guest here today!
Hi, I'm
Debbie from reFresh reStyle!
I'm excited to be here, I thought I'd share this fun, fast project and I hope you'll visit me and see what else I've been up too!
Thanks Carmella for the opportunity of guest posting!

The Cardboard "W"
Mrs. B and I go to lunch every Tuesday, and some of those lunches end with a trip to Hobby Lobby (
less calories than dessert
!). We walk around discussing items and what we would do with them. I don't know how many times we've picked these up and said, I want to do something with one: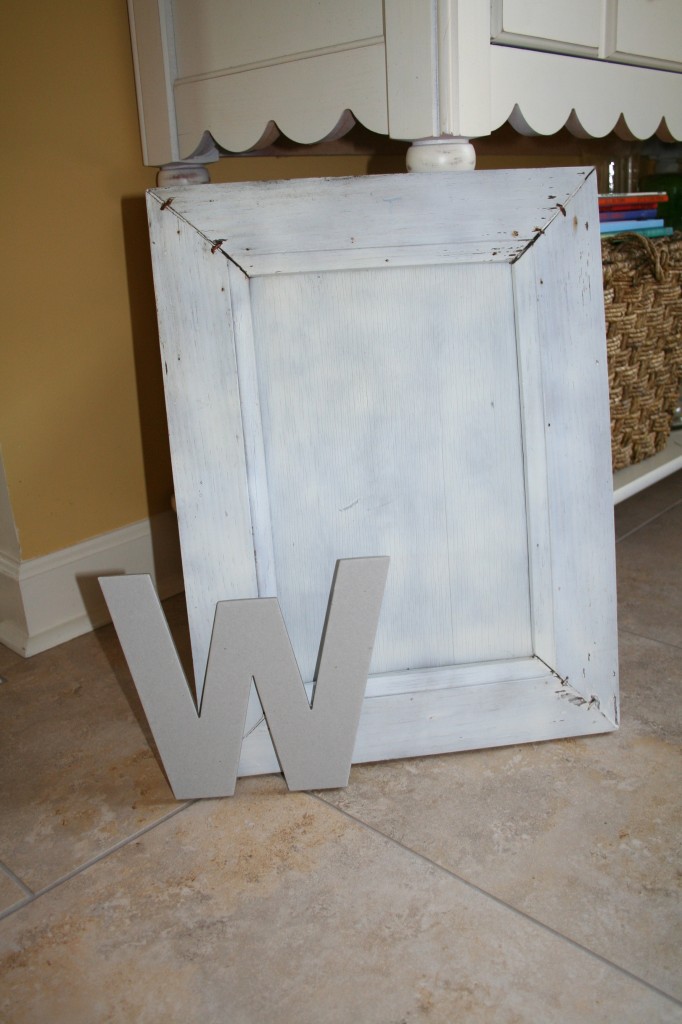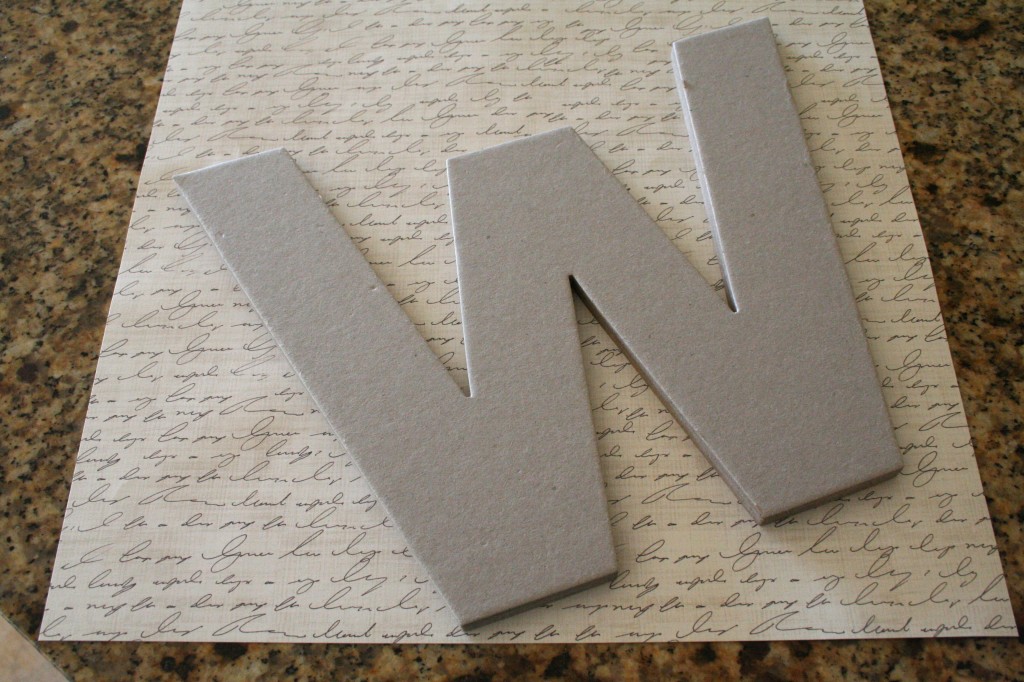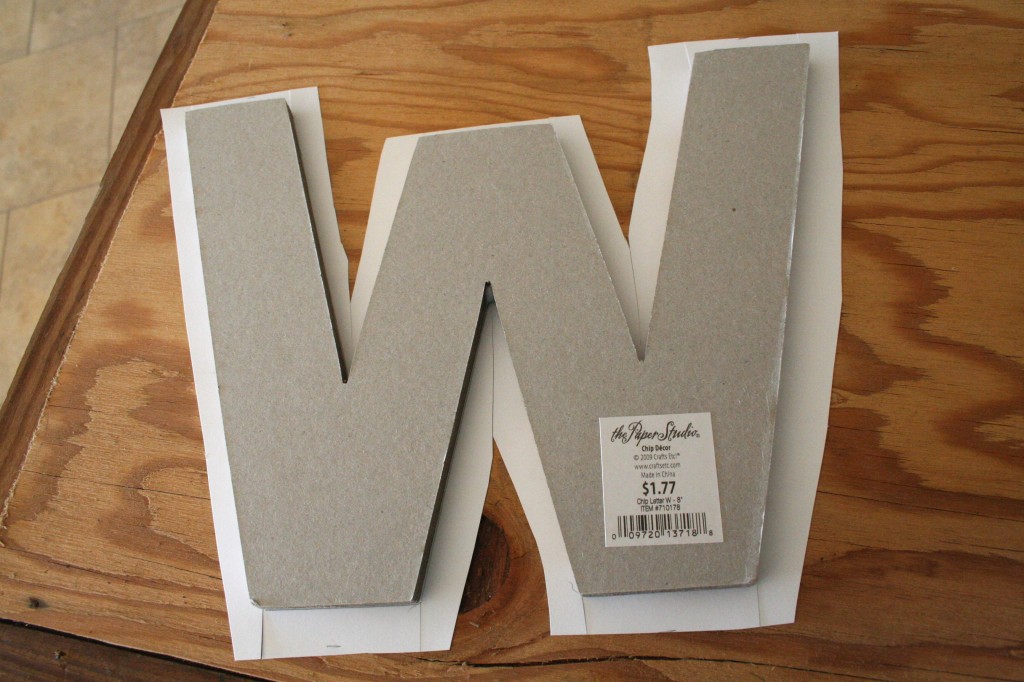 The pressed paper cardboard letter! Finally, I came up with something! A framed cardboard letter! To create the frame I used a 10 cent (from a yard sale) cabinet door. The letter was $1.06 ($1.77 w/40% discount), that brings to total to $1.16. I know, I am a big spender!
I love the print on this scrapbook paper!
Traced around it, and cut out the shape, leaving enough to cover the edges. I used Elmer's white school glue to adhere.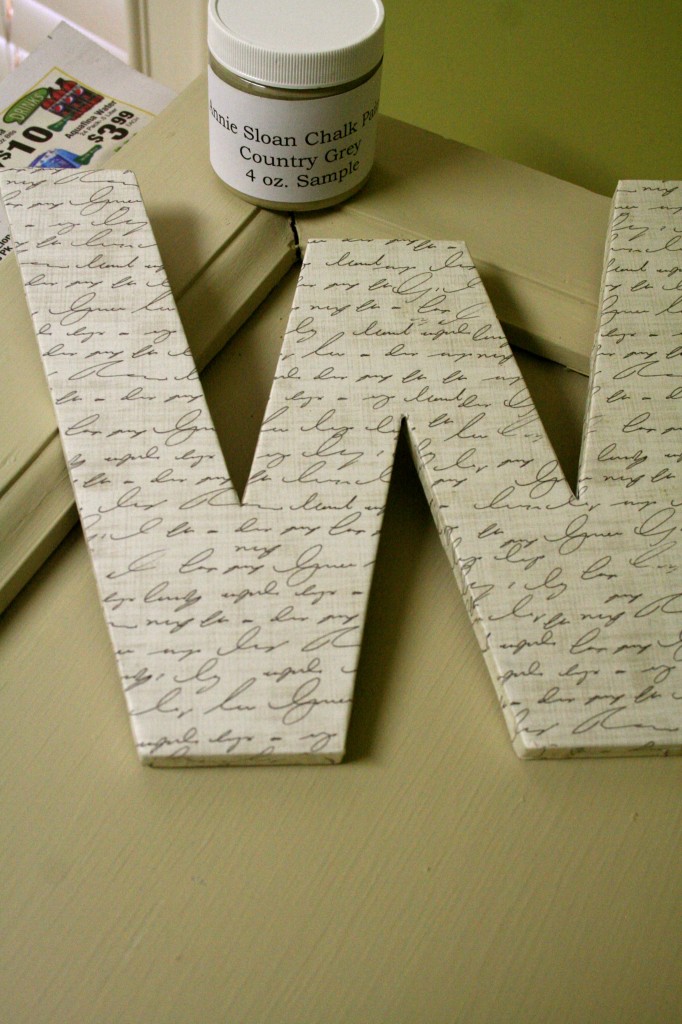 I painted the cabinet door with the Country Grey chalk paint and trimmed the interior frame with a blue from Valspar (the free samples they were giving away). I like the worn look of the frame and combining it with the text of the scrapbook paper makes it interesting.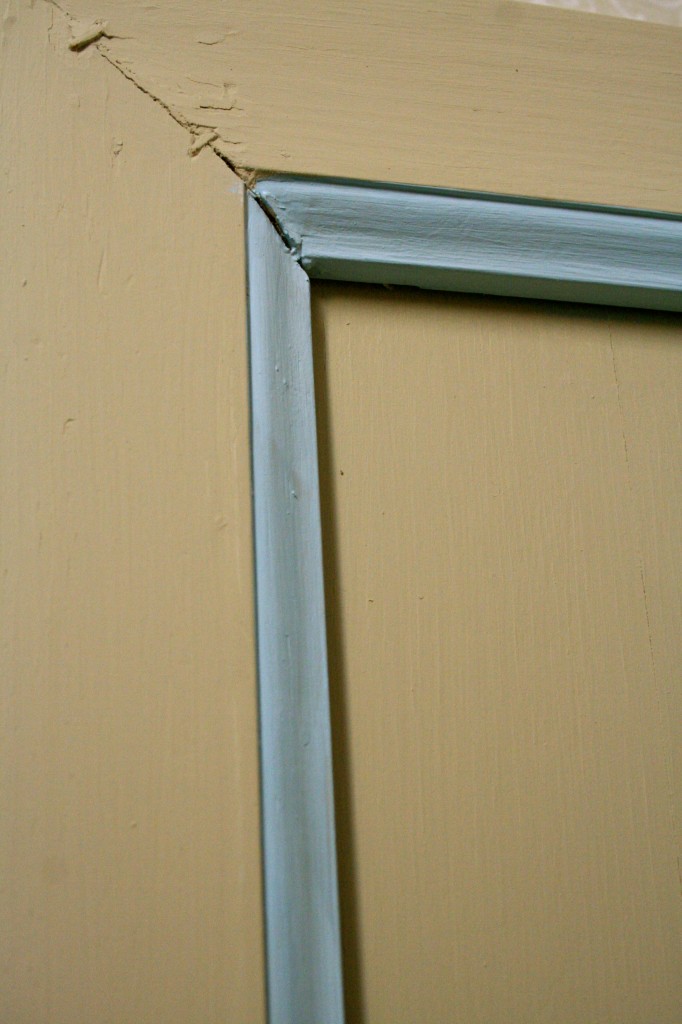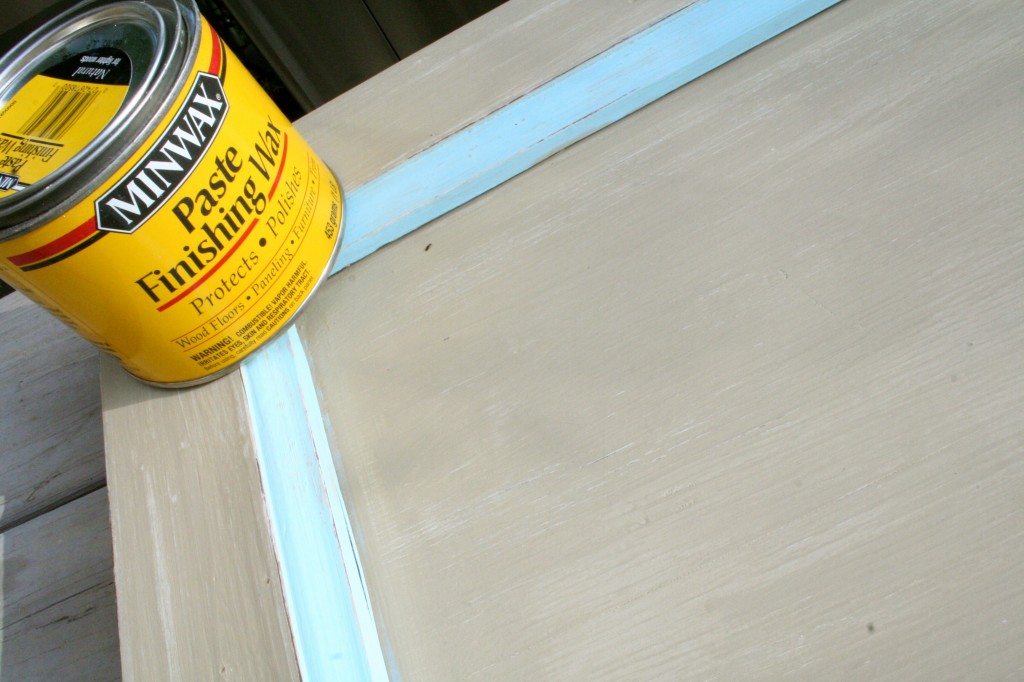 I sanded everything and finished with wax.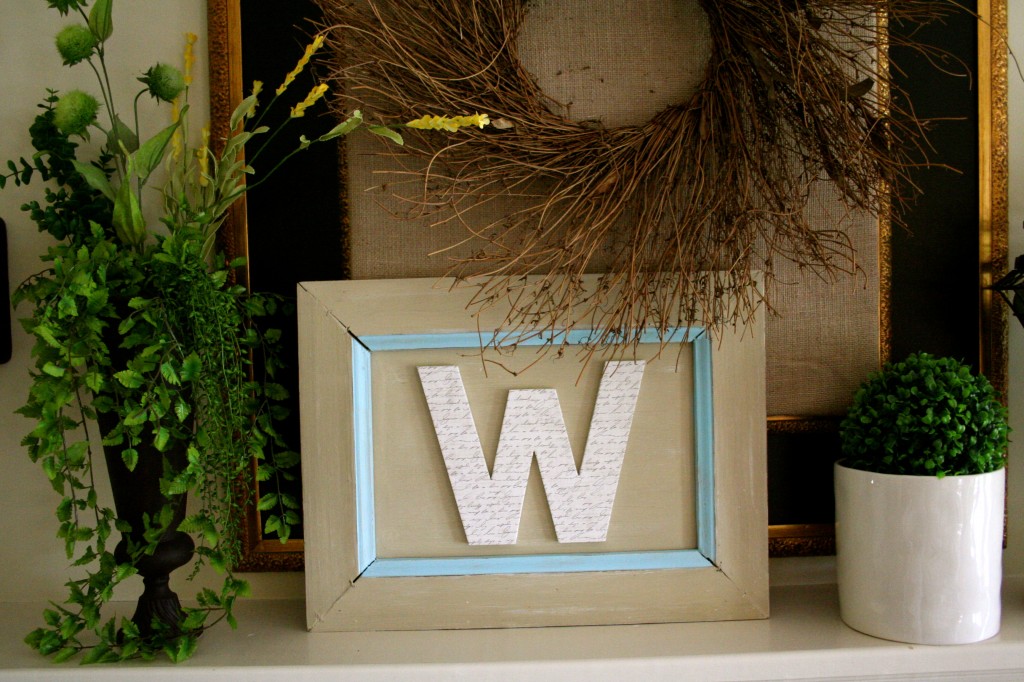 Leaned it on the mantle to take a picture. I think it will end up in the kitchen or among the photos in my gallery wall. I am trying to incorporate some blues in my decor!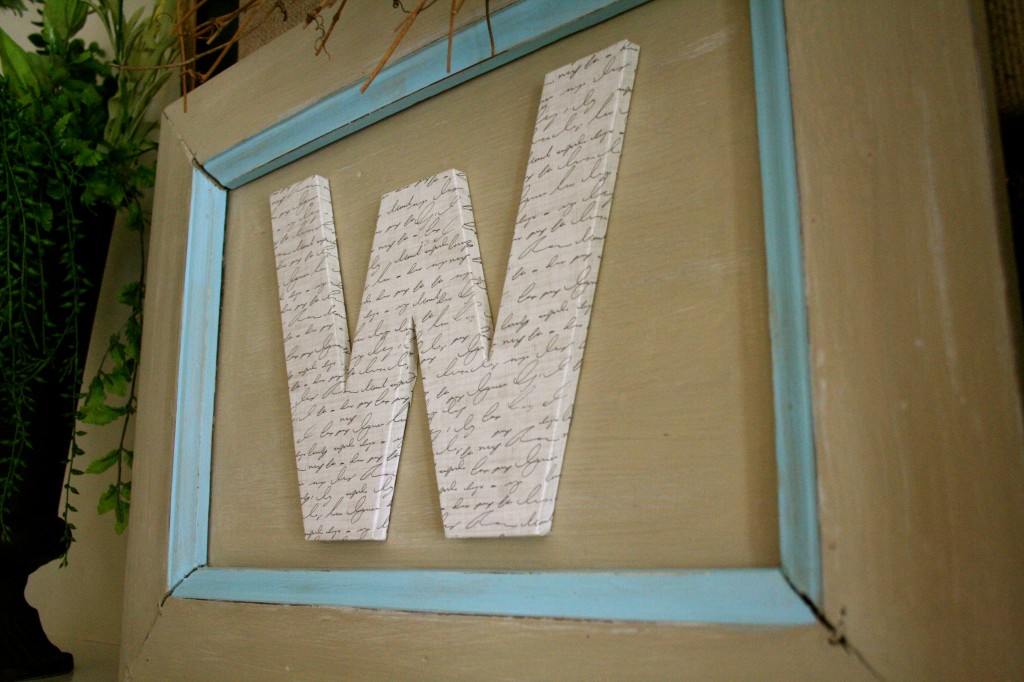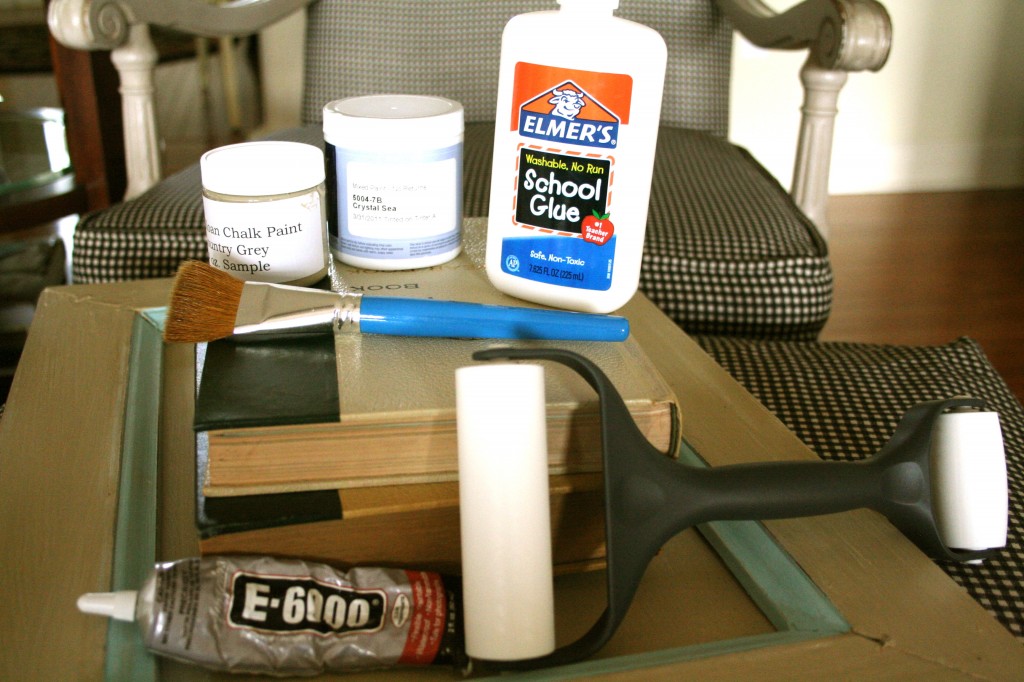 Here are the other ingredients used to create the project. I used my Pampered Chef rolling pin to smooth out the wrinkles, the E6000 glue to adhere the letter to the cabinet door, books to apply pressure (while it dried).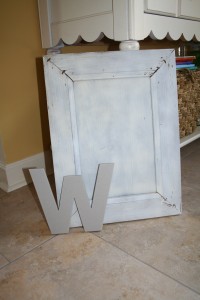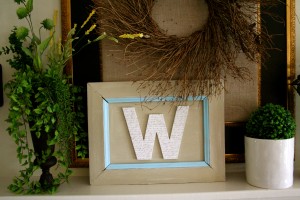 Debbie, Thank you so much for sharing your talent with all of us!! I love this project so much, and can't wait to give it a try!