There are times when I can't sleep because a project will be dancing around my head and I can't stop thinking about it. I keep a small journal on my bedside table for this very reason, I can usually draw a picture and write some notes and it's off to dream land for me!
This is one of those, "I can't sleep...better make this soon...project"
I started with a 16x16 piece of wood
I painted the entire board with some oops Valspar paint I bought at Lowes for $1.25, not sure the actual name of the paint...I'll call it oatmeal. I googled an image of a bee, printed it on regular printer paper...and used a little Mod Podge transfer trick to put him on.
Look
HERE
to see how I did the transfer on another project.
Then I used my Cricut to cut a stencil and added the words in black acrylic paint. I sanded it all down....now I have to decide where to put it!
Total cost for this one of a kind artwork : around $5.00!!!

I'll be linking up at these fun places: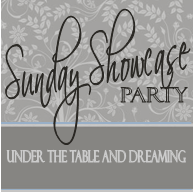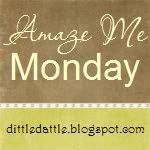 >